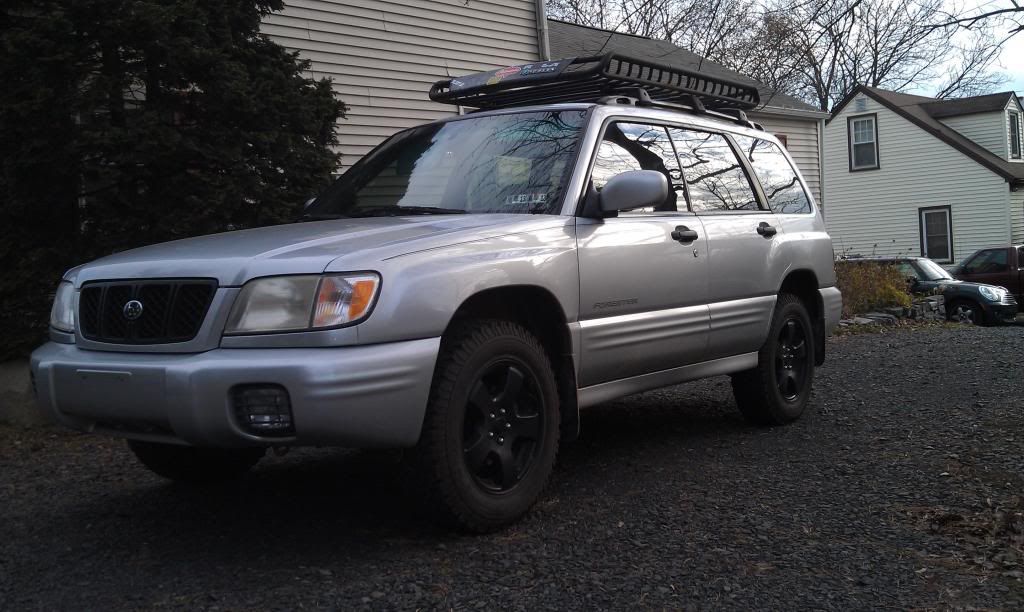 Up for sale is my winter time nice beater. It is a 2002 Subaru forester S. Quick back story is i bought the car with several problems about 5 years ago, I was just looking for a project than. I Fixed the few running wrong issues and has been good since. After fixing issues i went into the off-road Subaru realm and this is what it turned into. A nice winter time and semi-offroad beater that runs strong. Has never broken down on me other than a few jump starts after sitting for a few weeks straight. Even took my little john boat upstate for 3 hr ride one way several times, including this past weekend (memorial day weekend).
Start off with the good because i still love this car. Only put about 20k miles on it in past 5 years.
-Inspected until November of this year(11/17)
-S model fully loaded with cold weather package(heated mirrors, windshield, seats), panoramic sunroof, pleather
-Lifted with the sumo 2 inch lift kit, aligned as close to spec as possible after
-05 forester struts and spring setup(clears oversized tires)
-90% treaded BF Goodrich All Terrains, Oversized to the max size as sits, 600 plus just for the tires
-Primed and painted black stock forester s wheels
-Primitive racing light bar with 2 hella 500 lights hooked up
-Extended cheaper roof rack with extra support
-Tinted all around(back window not the best of job, but not horrible to me)
-Remote start
-Primitive racing trans pan skid gaurd installed, For right price full front skid gaurd will be included
-Subaru all weather floor mats
Replaced parts in last 5 years
-exhaust
-Front brakes, rotors, both calipers
-Rear brakes, rotors and one caliper
-Front axle
-Uhaul Trailer hitch and harness
-Serpetine belts
-Air filter
-Struts and spring all around
-Engine replaced at 185k with junkyard by previous owner(T-belt waterpump done than)
-Front and rear Differential services done(full synthetic)
-Radiator replaced
-Oil change every 3k pretty much on the dot
Add the bad in here eventhough i am just being knit picky with most of it
-Radio display does not show number(can replace with aftermarket for asking price)
-Little rust spot on right rear fender, tried fixing but i am not a body guy so came back some
-Left headlight is foggy compared to right
-Rear wiper blade missing along with rear taillights get some moisture in them.
-Tires rub on hard turns(just hitting plastic wheel well covers)
-Pleather on seats alittle cracky but not major tears or burns at all
-Has 230k on it but i would trust the car to go anywhere anytime as it stands, solid car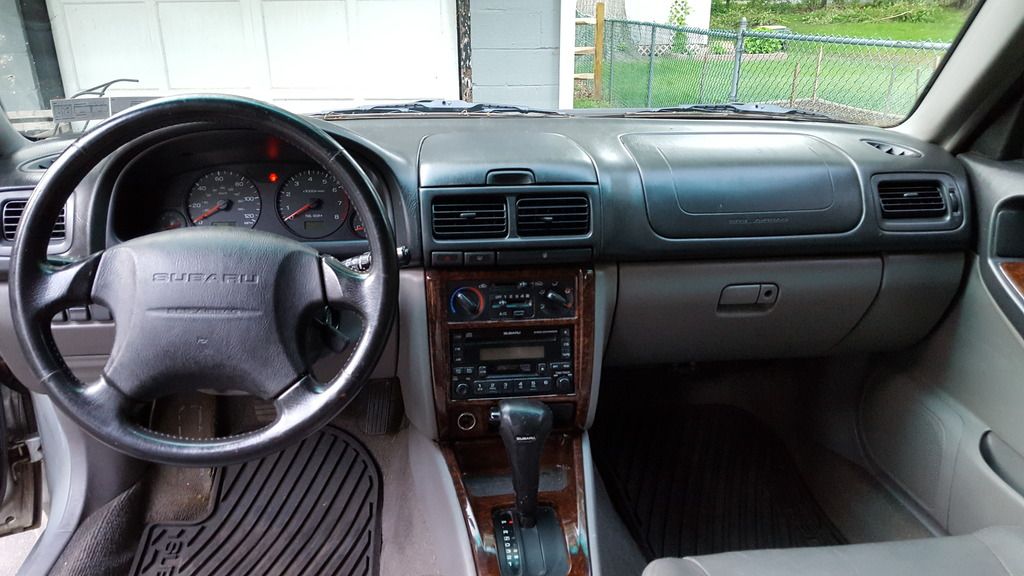 Txt or email me with any questions or offers, Happy to answer, thanks for looking
steve, 6105749011,
wildbird21@hotmail.com